If you aren't familiar with creating marketing plans, it can be intimidating and a little confusing at first.
To ensure you are developing an effective marketing plan, you'll need to make sure a few components are included in the plan.
Here are 4 elements of an effective marketing plan that will help you develop your own!
Target Audience
First thing's first, figure out who you are speaking to. You can start in two different ways. Either look at your current customer demographics and figure out who are your top 3 types of customers, or decide who you want your ideal customers to be.
Think about their age, demographics, career, fears, stresses, strengths and more. Get as specific as you can so you feel as though you actually know these people personally.
If you are attracting clients who you do not want to attract, you'll need to change the way you're speaking to your audience.
Luckily, you decide this! You have the power to change the kind of customers you want to attract with the verbiage, messaging and branding that you establish.
Defining Brand Messaging
Your brand messaging includes the tone of voice, language used or intentionally avoided, value propositioning, appealing to emotion and creating experiences, and lastly, resonating with the audience's values to build trust.
Your messaging will either deter or attract certain audiences, but be rest assured that you will attract the right people to your brand when you understand your own messaging.
Think about what your core values are, your mission, your company culture, and the feeling you want your audience to have when they think about you.
Setting a Budget
Marketing expenses can add up quickly, just like all business expenses! Setting parameters around dollars dedicated to your marketing efforts will help you understand where your marketing priorities are.
A budget gives a visual overview of where marketing efforts were placed and whether those efforts produced results.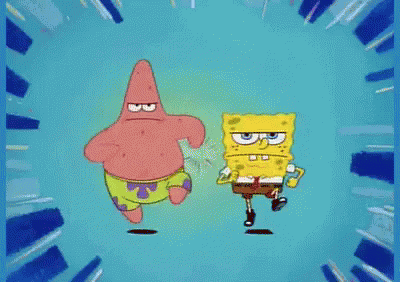 Taking Action
It doesn't matter how well you wrote your plan, how beautiful your branding is, or how well you identified your target audience. If you don't execute your plan, none of it matters!
Taking action is the last but definitely not the least important element of your marketing plan. You'll lay out how you're going to take action--How will you distribute this information? Which platforms will you be focusing on? And how often will you be creating this content?
Creating a plan takes out the guesswork of what your brand will be producing, regardless of the people who are in charge of the marketing creation and distribution.
Since we cannot predict how long a team member will continue to work for a business, you cannot rely on them to do every single thing as a one-stop-shop.
Being prepared for team members to leave while keeping the marketing consistent, that's the goal and it's the result you'll have when you create an effective marketing plan.
We'd love to help your business be prepared for anything. Take our Marketing Plan Mini-Course to understand how to fully form a killer marketing plan on your own.
If all of this sounds like a ton of work that you just don't have time for, good news! That's why we exist. The Social brand wants to focus on your marketing goals, so you can focus on your business goals! We'll do the heavy lifting and help you find your people.