The Proven Path to Marketing Success
How on earth do you start promoting your business? It can be overwhelming to think about the possibilities — websites, ads, emails, social media, and more!
If you're like a lot of business owners, you may think you have to do it all. Or, you may know you can't do it all, so you avoid any new strategies. But there is a proven way to build a marketing plan that doesn't waste your time or your resources. We call it the our strategic marketing roadmap or promotion path.
Start with Strategy
The first leg of the Promotion Path is strategy. The truth is, you can create a lot of neat marketing materials without a strategy — but the question is whether they'll help you reach your goals.
A website, a blog, and a social media presence are all great! But are they aligned with each other? Are they reaching the right people? Are they leading customers to a consistent course of action? Building a marketing strategy is about making sure your efforts are as effective as possible. You're intentionally designing the experience your clients will have at every stage of their journeys.
To get started, you need to identify your primary goals for your business. These should be SMART goals, meaning they are specific, measurable, achievable, relevant, and time-stamped (read more about this strategy here). Goals like "gain a deeper connection with clients" are nice, but it's hard to know when you've achieved them. In our example goal, how deep is "deeper"? Instead, set goals that will direct your company in a specific direction.
Next, identify who you are. Who do you serve, and how do you solve your customers' problems? What are your core offerings? Nailing down these key components of your business will help you create content that is relevant and effective. Create buyer personas so you can constantly have your ideal buyers in mind.
Finally, take a look at other businesses like yours. Competitive analysis can show you how your competitors market themselves and how your offerings are different. Identify your top three competitors and learn as much about them as you can. Who are they targeting? What do they offer? What are their strategies? Use this knowledge to see how you can stand out.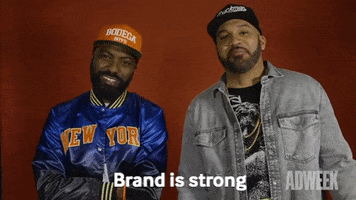 Develop Your Branding
Branding is about far more than designing a logo. It's about how the visuals, messaging, and offers from your company align to say who you are and what you're about. Everything — your logo, your website, your business card, your messaging — should feel like it came from the same place, with the same goal.
Take a moment to think about your favorite brands. How do you feel when you encounter their materials? Do you know what to expect from their messaging? A well-defined brand will be recognizable even when customers can't see your company name.
If you have a creative mind, you likely have a lot of thoughts about how your brand could look. Remember, though, that your branding should always tie back to who you're serving. It's about their pain points and preferences, not just what you like.
What visuals will give them confidence in you? What messaging will answer their concerns? What elements will help your audience make an emotional connection?
The answers to these questions should impact every stable asset of your brand — your website, your messaging, your logo, etc. As you plan, we recommend creating a brand guide. It's a record of colors, fonts, messaging and other elements you'll use to define your brand. Use it every time you create something new so that all your materials present a united front.
Create Valuable Content
Now that you've created your branding, it's time to push your message into the world through content creation. Despite what some people might tell you, there's no "correct" format to use for this. It's all about who your target audience is.
Go back to your buyer personas and think about where they seek out information. How do they entertain themselves? What apps do they use to communicate? You don't have to be on every single social media platform — just the ones most popular with your audience. You may find that your customers prefer email newsletters or blogs over Facebook. If that's the case, be in those places.
Next, think about the topics that will be most helpful to your potential customers. What questions do people often ask about your product or service? What concerns are driving them to seek out a solution? What mistakes do people commonly make in relation to your specialty? What tips or advice can you give them for free?
Whatever content you create, make sure you're pursuing value first. You can't force anyone to read what you're publishing; you have to create something they actually want. Speak to their needs, give them quality advice, and your audience will grow.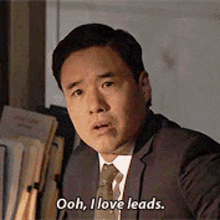 Generate Leads
Once you're creating valuable content, it's time to turn your efforts into leads! Use search engine optimization (SEO) strategies so people can easily find your blogs online. Invest in Google ads to direct traffic to your latest download. Use your videos to advertise on social media.
As you point people to quality content, they'll come to see you as an authority. They'll recognize your desire to educate them — not just make a sale. And that builds trust in the long run.
Of course, generating leads isn't just about bringing people to your site. Make sure you're giving them clear calls to action with every interaction.
If you offer consultations, mention that in your blog posts. Invite readers to give you a call or fill out your contact form. Use social media and email to share about upcoming promotions. When you give away a download, ask people for their email addresses and add them to your newsletter list.
Take these opportunities to show off your expertise and build deeper connections. And when people are ready to make a purchase, make sure they know how to do it!